---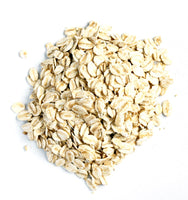 Sold in 1 kg bags
Adding Rolled Oats to your mash will increase the smoothness of your beer.
This is is due to the high proteien content along with the lipids and gums present in the oats. 
The gums will increase the viscocity and the mouthfeel of the beer. (This is quick cook oats)
Great to use in Oatmeal Stouts, porters or any beer where more smoothness and mouthfeel is needed.