---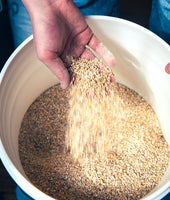 Please note we only crush grain purchased from us. 
We unfortunately need to charge a small fee for the upkeep of our hard working grain mill.
(Most all grain kits weigh about 7 kg)
Please note that we cannot mill specific quantities anymore. We will crush each type individually in its entire weight sold.