---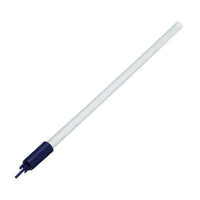 Make your bottling day easy with a easy to use bottle filler with spring-loaded valve.

The filler will click into a Coopers tap or over a standard white tap with tubing attached.
Please note this bottling tube needs 10 mm PVC hose attached if you want to make a long bottling line (standard 12 mm pvc is too wide )
Tubing available under the equipment section of our website.